If you're interested in learning more about the achievements of the V Force and keen to see priceless airframes and exhibits preserved for public display come and join us!
It's just £12.00 per year to join and as well as being in great company you'll always be first with the "V News."
Each Quarter you'll receive a copy of our acclaimed house magazine "Victor Association."

You'll have access to a "V Force" knowledge base second to none.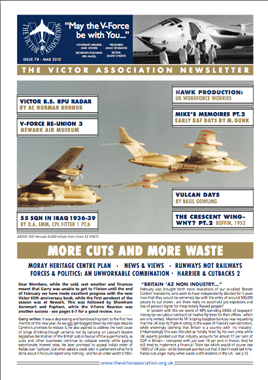 To join please send your cheque for £12.00 made payable to The Victor Association: To:- DAVID LANG 119 Cotswold Gardens London NW2 1PE